It is quite common, especially for first timers, to clients not to know the difference between the different types of massages. So we will start off with these two as they are the most common.
Therapeutic Massage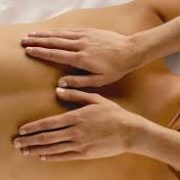 A therapeutic massage is a gentle soft tissue massage with little to no discomfort involved. It is a gently, flowing kneading of the muscles aimed to improve circulation, de-stress, calm nerves and relax.
It is great for people who are highly stressed and need to relax more, it assists with anxiety as it helps with calming the nervous system, it is a good 'time-out for myself' massage. Treatments can be from 60 mins to 90 mins.
Therapeutic massages are also beneficial for people are predisposed with conditions such as MS, Parkinson's Disease, Arthritis, Osteoporosis etc. It is a good for people who are sensitive to pressure, such as people with Fibromyalgia and even the elderly as their skin and body becomes softer and more fragile.
Therapeutic massage can also be used as 'touch therapy' and is very important and beneficial to those who are in need of people contact and comforting. From experience, people who have Dementia really enjoy this type of therapy.
---
Remedial Massage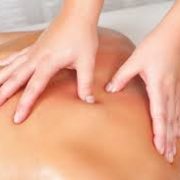 Remedial Massage employs many techniques to get the job done – deep tissue work, joint mobility, trigger point work, myofascial release and stretching. Some therapists also use other complementary methods such as cupping and dry needling.
Remedial Massage may cause a level of discomfort for the client, however, on the pain scale of 0-10 (10 being the highest), you should never feel pain greater than 8. If you do, you should tell your therapist immediately.
The aim of Remedial Massage differs for every person's requirements. Some may need it for improved joint mobility, others to reduce muscle tension and dysfunction, some for rehab requirements so you can get back doing the things you love faster.
Treatment times can be from 30 mins to 60 mins depending on the requirements. If you still are unsure what massage type is for you, just speak to your therapist, they will be able to help you for sure.
http://www.nuenergybodytherapy.com.au/wp-content/uploads/2016/03/nebt-black-logo-website.png
0
0
Sharon
http://www.nuenergybodytherapy.com.au/wp-content/uploads/2016/03/nebt-black-logo-website.png
Sharon
2016-05-26 01:31:09
2016-05-26 07:47:11
Therapeutic Massage v Remedial Massage